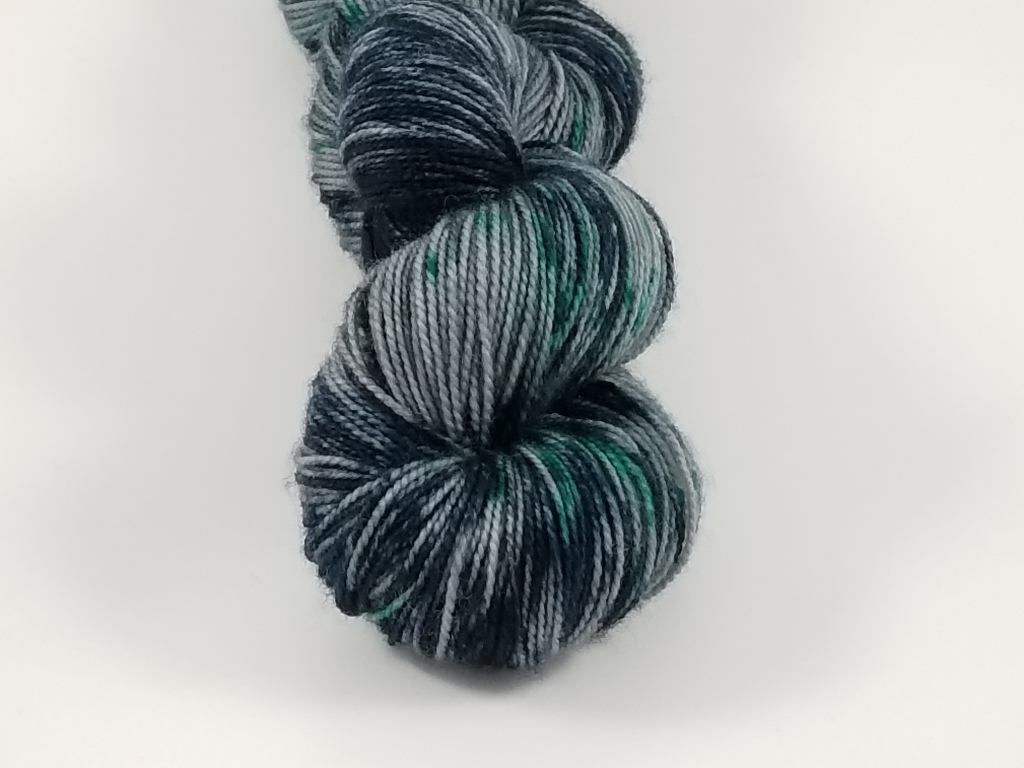 BFL Sock - Griffy James
25% OF SALES OF THE GRIFFY JAMES WILL BE DONATED TO THE CANUCKS AUTISM NETWORK
Ready to ship. Your skein will resemble the yarn shown in the photos as much as possible. If you would like a photo of your yarn before it ships, please email me and I'd be happy to oblige.
80% Superwash Bluefaced Leicester 20% Nylon
100g / 3.5oz 365m / 400yds
32 Stitches per 10cm / 4" with 2.5mm / US 1

Our BFL sock is a 2 ply fingering weight with plenty of softness, strength and warmth. BFL is known not only for its strength and shine, but also for its lovely drape. The addition of nylon increases durability, breathability and aids in resisting abrasion and pilling. The construction of this yarn results in a fantastic squish factor that will give your projects next-to-skin wearability as well as unmatched durability.
I hand dye each colourway in small batches. As with all hand dyed yarns, there may be slight variations between skeins of the same colourway. For this reason, I recommend that you alternate skeins when working on a large project. I take care to accurately photograph all yarn, however, colours may appear slightly differently because displays on computer monitors and mobile devices vary.
I do my best to rinse any excess dye from the yarn, but there may still be a small amount of colour seepage the first time you wash your project. I suggest that you wash newly crafted items separately. I also always recommend hand washing in cold water and drying items flat, as these practices will extend the life of your project.
Yarn is dyed and packaged in a dog-friendly home. While I do take every precaution to ensure that no dog hair comes into contact with the yarn, it is not guaranteed. Buyers with a severe allergy to dogs may want to reconsider their purchase.